In this episode of Two Guys to the Dark Tower Came, we explore The Dark Tower, Book III, The Waste Lands, Chapter 1, "Bear and Bone."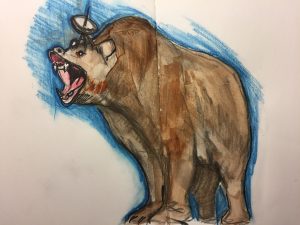 Introduction (0:00)

Plot summary (00:45)

Publication context (02:00)

Aping T.S. Elliot (07:40)

Laying down some mythology (10:33)

Eddie's arc (25:31)

Susannah's arc (26:31)

Roland's arc (29:13)

Fun stuff (32:25)

Art from Sonya – Shardik (43:25)

Outro (44:22)
Leave us an Apple Podcast review!
Join our Patreon: https://www.patreon.com/twoguysdarktower
For more information about the show, check us out at twoguystothedarktowercame.com. You can also email us at twoguysdarktower@gmail.com. Find us on Facebook at https://www.facebook.com/2guysdarktower/ and our and our Twitter feed is @2guysdarktower.
Intro and outro music is Western Cowboys Logo by Shorties.
Next Episode: We explore The Dark Tower, Book III, The Waste Lands, Chapter 2, "Key and Rose."
Podcast: Play in new window | Download
Subscribe: Apple Podcasts | Google Podcasts | Spotify | Amazon Music | Stitcher | TuneIn | RSS | More